Events
Walk for Life: "Your Story Has Just Begun" and Fall Vendor Festival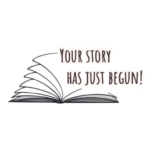 Your story has just begun. Every day we work with women and families who need a fresh start. Every day brings that fresh start. Today, let your story be celebrating with us at our annual Walk for Life.
When:
Oct 14, 2022. 11:00 registration. 12:00 Walk. 10:00-3:00 Vendor Show.
Where:
Start and end at OCC.
560 West 3rd St. This year we will begin registration at 11:00 at OCC. At 12:00, we'll be walking through town and back to OCC. This will allow us to be seen by the public. The more people know about us, the more we can help those in need.
The Fall Festival will be held at HILLCREST BAPTIST CHURCH 40 Hallock St from 10-3. 
Participate:
You can participate by picking up a sponsor sheet from your church or Options Care Center. Sponsor sheets were also sent in the summer newsletter (Call 664-5459 or email jandersen@optionscarecenter.com) (For a downloadable sheet, click here: WALK FOR LIFE 2023_sponsor page.) Or you can gather sponsors online by clicking below and then click "become a fundraiser." It will give you your own link to share!
Spend a few weeks collecting sponsors and bring all sponsors and your sheet to the walk!
*NOTE: If cash is given, please do not replace with a check. This makes tax tracking difficult for us.  Thank you!

Donate:
Can't attend? Live too far away? You can donate below.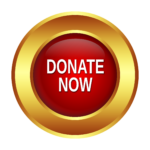 Needed:
We need volunteers to help with this year's event. We will need help to set up and tear down, especially with our vendor event. We will also need donations of cookies. Please contact Jessie at 716-664-5459 or by emailing jandersen@optionscarecenter.com. Thank you in advance!
Giving Tuesday—
Giving Tuesday is a world-wide giving campaign designed to support small non-profits. Pick your favorite non-profit and give or help raise funds.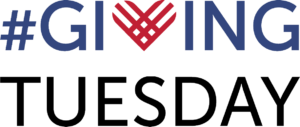 Give Big CHQ— June 8, 2023

June 8 is the big day to support your favorite non-profits in Chautauqua County. Check out Options Care Center's page on the Give Big CHQ website. It's a day of giving for all of Chautauqua County! OCC has a goal of $30,000 to aid us in future expansion of services. Help us reach our goal by donating here. 

The Chautauqua County Regional Community foundation has several challenges throughout the day and we have matches from our amazing supporters. See below and pick your favorite time to give!
12:00 AM-7:00 AM—CRCF Rise and Shine Challenge–5 non profits from each size will be selected receive $100 if they have at least 1 donor during that time.
7:16 AM-7:16 PM—CRCF stretch pool–The more donors we get during this timeframe, the higher a percentage of $30,000 we will receive from CRCF.
9:00 AM-10:00 AM—OCC Board of Director's Match–The board of directors and Executive Director have donated $1600.00 to match any donations that come in during the hour.
11:00 AM-3:00 PM—OCC Founder's Match–The founders of OCC have provided $4500.00 to match your donations during the 11-3 hours! Every dollar you donate will be matched until the $4500 runs out.
2:00 PM-3:00 PM—CRCF Double up Donation Match–The first $20.00 of all online donations to any non-profit will be matched until $2000.00 runs out.
4:00 PM-5:00 PM—The Knights of Columbus Match–The Jamestown Chapter of the Knights of Columbus have provided $1000 to match all giving up to $1000 during this hour.
6:00 PM-7:00PM—Metallicux Match–Metallicux Hair Salon has provided $1000.00 to match all giving up to $1000 this hour. Find them on Facebook.
9:00 PM -10:00 PM—CRCF Night Owl Match–2 non profits of each size will be chosen to receive $100 if they have a donation during this period.
NOTE: The 2pm-3pm hour hits 3 challenges! This would be the best time to donate. 

Send us a photo of yourself holding the "I Give Because" sign, and we will share it on social media as we celebrate Give Big. Or better yet, you share it and tag us!
Download the PDF
Follow us on Facebook for more details.